DeepHandMesh: A Weakly-Supervised Deep Encoder-Decoder Framework for High-Fidelity Hand Mesh Modeling

Introduction
This repo is official PyTorch implementation of DeepHandMesh: A Weakly-Supervised Deep Encoder-Decoder Framework for High-Fidelity Hand Mesh Modeling (ECCV 2020. Oral.).
Currently, RGB images of the dataset are not prepared yet becasue of the inspection on private identity information (e.g., fingerprints). Several factors, such as the pandemic, make the inspection take much longer than we expected. Sorry for the late release.
Instead, multi-view depth maps, 3D scans, camera parameters, and 3D hand joint coordinates are available.
Dataset download (Only provide data of subject 4)
You can download datasets from here.
* depthmaps.gz: multi-view depth maps
* depthmap frame index.txt: frame index of depthmaps.gz
* 3D scans (decimated).tar.gz: decimated 3D scans
* keypoints.gz: 3D hand joint coordinates
* KRT: camera parameters

Codes and pre-trained models
Go to github.
Results
Effect of Identity- and Pose-Dependent Correctives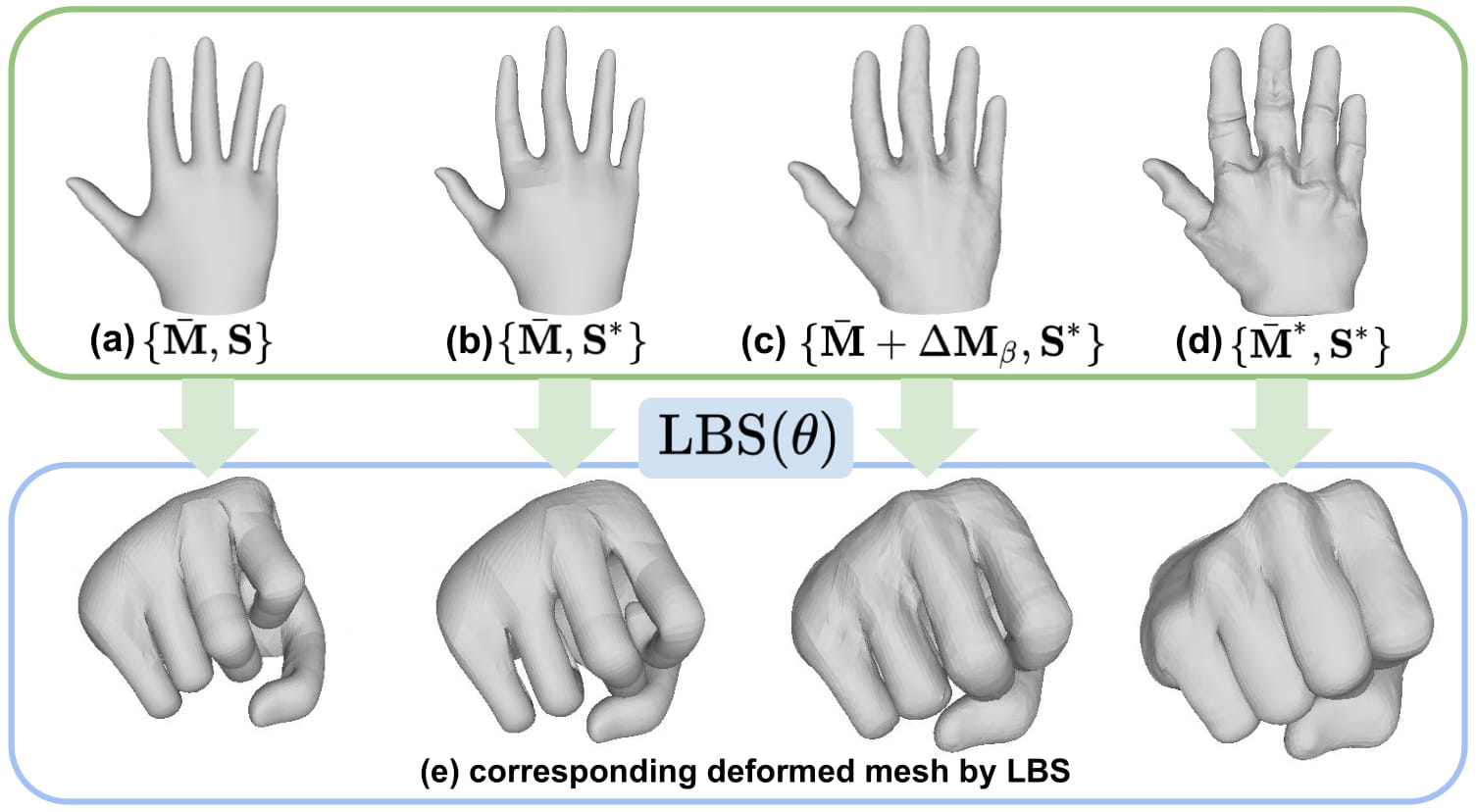 Comparison with MANO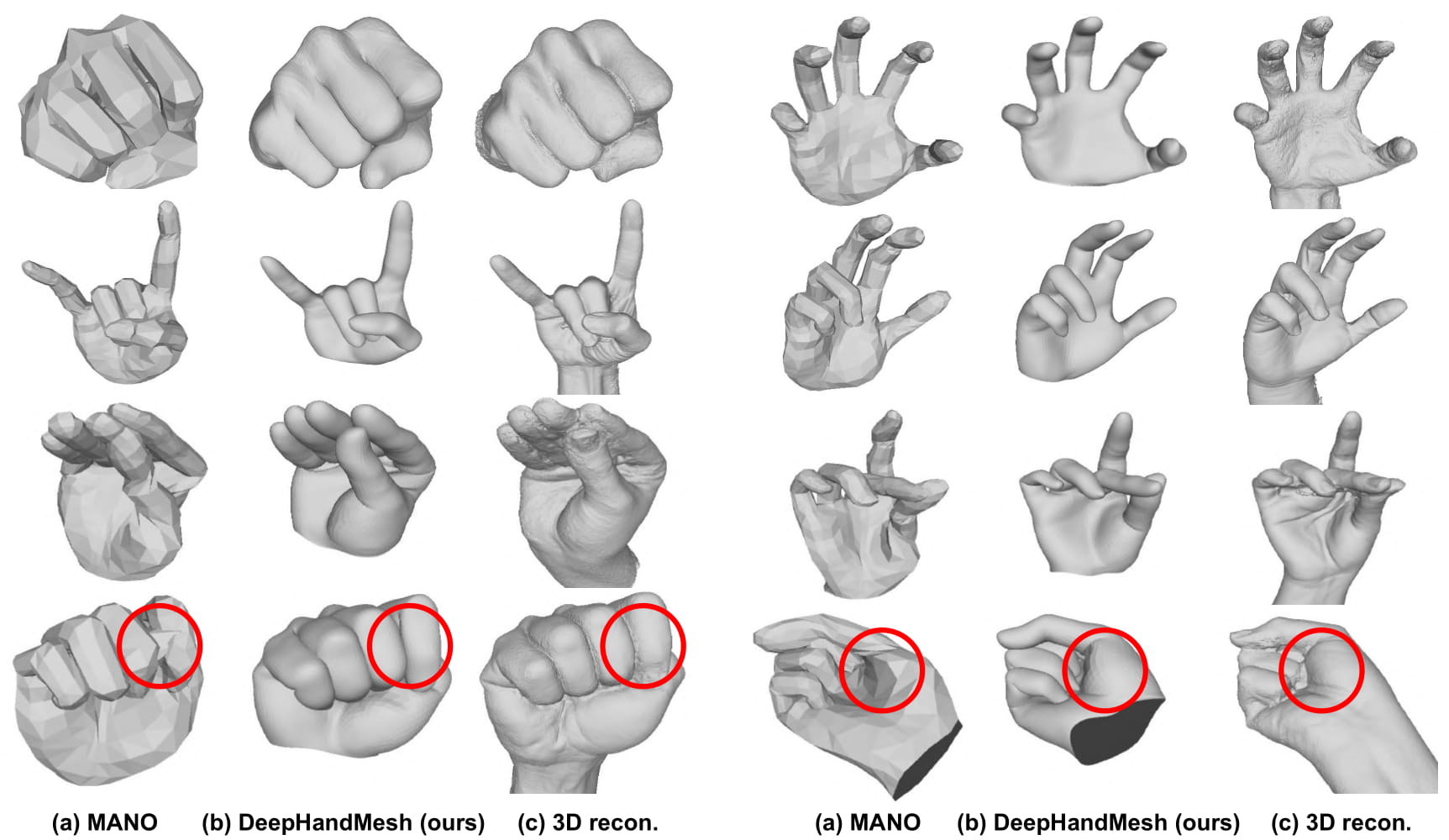 Reference
@InProceedings{Moon_2020_ECCV_DeepHandMesh,  
author = {Moon, Gyeongsik and Shiratori, Takaaki and Lee, Kyoung Mu},  
title = {DeepHandMesh: A Weakly-supervised Deep Encoder-Decoder Framework for High-fidelity Hand Mesh Modeling},  
booktitle = {European Conference on Computer Vision (ECCV)},  
year = {2020}  
}